Special perk for you! Redeem your newbie pack for free while stocks last!


AURORA 7 , the new anime fantasy MMO ARPG from popular game developer Interserv International Inc, published by global mobile game publisher Jollity is set to make its debut this August. Pre-Registration is now open for Malaysia, Singapore and the Philippines.
AURORA 7 offers a wide variety of magical stories ranging from "Little Red Riding Hood", "Beauty and the Beast", "Alice in Wonderland" and many more! Each fairy tale is comprised of multiple unique characters with their own skill set. Parties of three are formed to battle out, strategize in terms of PVE and also PVP.
Reward Item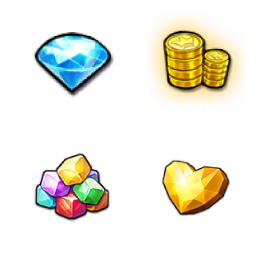 Frequently Asked Questions (FAQ)



1. How many times can I redeem the newbie pack?
        a. You can only redeem the newbie pack once.
2. Is there an expiry date for the code?
      a. The code is valid for 1 year.
3. How do I redeem the code?
        a. Click the "Character profile" located on the top left of your main game screen.         
        b. Select "Setting" in the "Player's info"
        c. Click "Redeem Gift Pack"